Wellness center
The Wellness centre of Hotel Fontana is an oasis of relaxation and wellness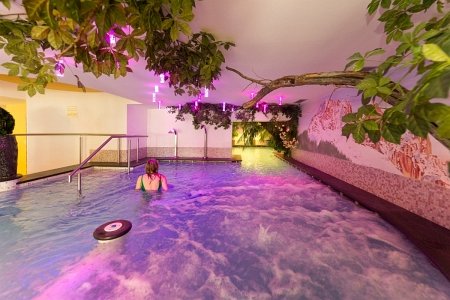 Our brand new Wellness Center is a fantastic oasis of relaxation and wellness for the body and mind.
It is the ideal place to recharge your batteries following a wonderful day spent in the Dolomites or after a great day skiing in the Fassa Valley.
Access is permitted only to persons over the age of 12. The reason for this is that we want the wellness area to remain an oasis of peace and tranquillity. While parents relax, children can play with the entertainers or have fun in the swimming pool!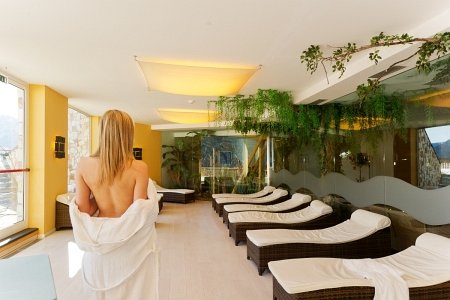 Aromatised steam baths, saunas, bio-saunas, massaging jet sprays for the feet, Kneipp walks, chromatherapy, thermarium, relaxation room, tropical and cold fog showers.
You will also discover the pleasure of immersing yourself in our bio swimming pool; a huge hydro massage bath with a capacity for 30 people and water heated to 35°C. There are 140 different treatments which will make you dream with your eyes open under the wonderful starry colourful sky.
Our Wellness centre doesn't just offer relaxation, but entertainment too; attractions and water games as good as those you'll find at a water park! Don't miss out on great and enjoyable moments of fun in the water in the heart of the fantastic Dolomites.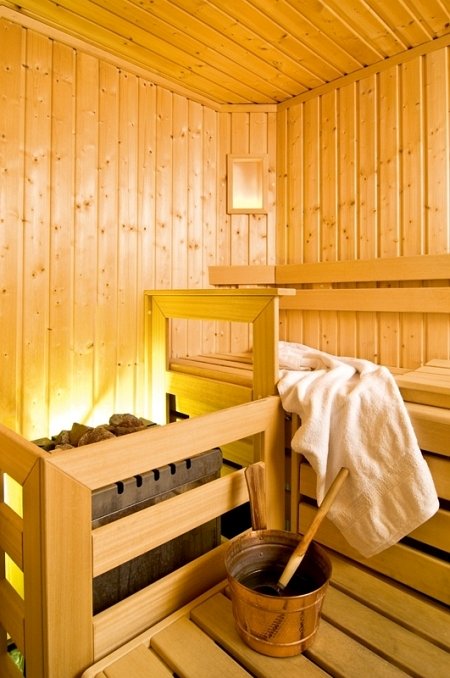 You will be pleased to know that the use of the Wellness Center at Wellness Hotel Fontana in Vigo di Fassa is included in the price of your stay. Dressing gowns are also included and are available throughout your holiday.