There is the perfect room for everyone
Your mountain holiday at Wellness Hotel Fontana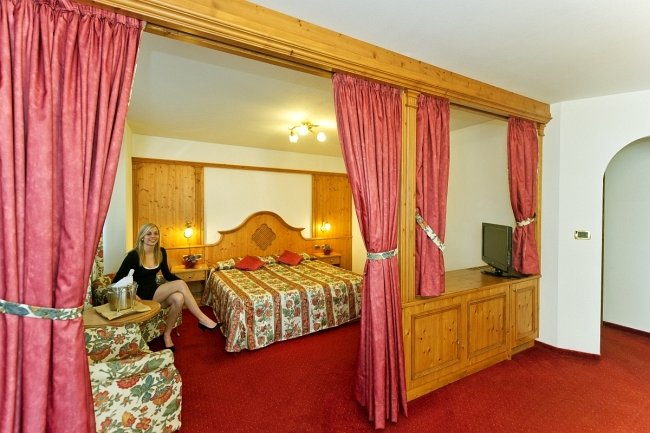 Wellness Hotel Fontana in Vigo di Fassa, at the foot of the most beautiful Fassa Valley mountains, the Dolomites, has 80 rooms of varying dimensions: singles, doubles, triple or quadruple, all en-suite equipped with hairdryer, a direct telephone line, safe and satellite TV with Sky.
The suites, spacious, welcoming and fully furnished in wood, are composed of two adjoining rooms with one or two bathrooms.
The only thing to worry about is how to choose!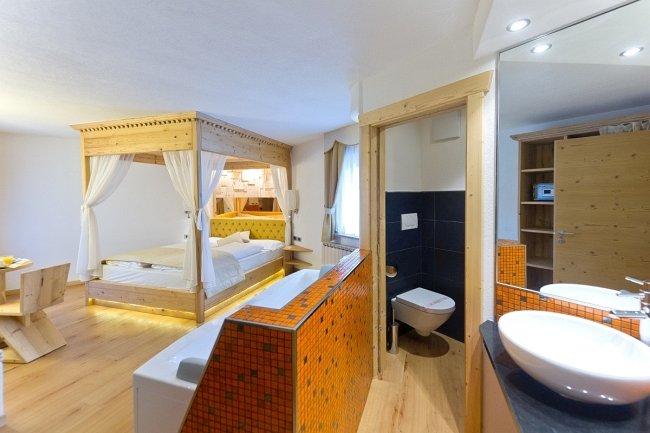 For your mountain holiday with your loved one or family, here you will certainly find the right room for you. Wellness Hotel Fontana offers three different room types. Here, you can pamper yourself and relax after a tiring day of mountain sports.